The USFT PT-X5 : Live Personal & Vehicle Tracking Has Evolved.

Features:

Transmits its location every 20 feet if walking, 10 seconds if driving.

Small - just 2.28"W x 3.9"L x 0.90"D.
NO external antenna.

Internal rechargeable Li-Ion battery for up to 10 Days of 10s updates!

Web-based tracking - no software to install - accessible from anywhere.

Virtual Fence and Speed Alert notifications by email or text message.

Internal motion sensor extends battery life!
Small. Fast. No wires. Unlimited possibilities...

The PT-X5 Personal Tracker - Simply Brillant: Look again.

Look again - This is NOT your typical GPS Tracking device.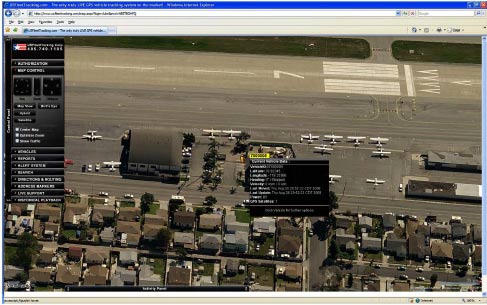 Tracking technology has changed at the most fundamental of levels.
In a word, the technology has evolved.
Introducing the USFT PT-X5 : Truly LIVE tracking, updating every 10 seconds for up to 10 days on a single battery charge.
With the USFT PT-X5, you can watch in REAL TIME as the person walks or drives. Every move is recorded, so you can play it back up to 90 days later.
This is NOT a ping-based product, and there are NO 2-minute updates. In fact, it's not even a 1-minute update. It's truly LIVE.
And it's all nicely integrated into a single neat, tidy package. No maze of wires. Just plug and play. It's so simple... why didn't anyone think of this before?

The PT-X5 Personal Tracker - More Benefits
• Fastest tracking updates in the industry.

• Lowest cost of operation per update.

• Unparallelled reliability.

• For fleets of 1 to 3000 devices.

Flat-rate unlimited-use service for just $39.95 per month.

Detailed Specifications
CPU / Memory
SiRF ATLAS III dual-core / 64Mb DRAM, 2Gb Internal Flash,
Dimensions
2.28"W x 3.90"L x 0.90"D
Operating Temperature
-30 degree C to +70 degree C (-22F to +158F) )
Power Source

3.7V 1340mAh Rechargeable Lithium-Ion Battery, Wall charger, USB charger Optional 12v cigarette-lighter adapter
Typical Full-Power Current
150mA during transmission, <lmA at rest

GSM Channels


850/1900 (United States) 900/1800 (Europe, Australia, Asia, & Middle East)

Communication Protocol


TCP/IP, UDP, SMS

Update Frequency


Once every 20 feet if speed < 10mph, every 10 seconds if speed>10mph

Antenna


Quad band GSM/GPRS+GPS, integrated into device

Notifications


Virtual Fence alert zones, speed alerts via SMS text message or email

Historical Playback


90 days of historical playback stored at server

Reporting


Individual Vehicle Report, Enhanced Vehicle Report, Start/Stop Report, and more...

Diagnostics


Diagnostics via blinking LED, SMS or TCP diagnostic messages

Applications


Fleet/Personnel Management, Covert Tracking, Theft Notification & Recovery, Dispatch, Driver Communication, Destination Routing with turn-by-turn,Tracking Alzheimers Patients, Tracking Teens, Asset Tracking, Freight Tracking
| | |
| --- | --- |
| | |
| The USFT PT-X5 Personal Tracker | The USFT PT-X5 Personal Tracker |
Additional Information and GPS Tracking Device Ordering Information - Click Here!
---
See Below Who's Using GPS Tracking