GPS Real Time Tracking System Installation Guide
1. Please confirm that the antennas are on the correct connector. This is a common mistake - the GPS antenna has the cable and belongs on the gold colored connector. The cellular connector is shaped like an "L" and belongs on the silver colored connector.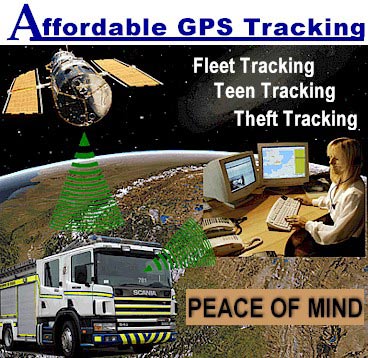 2. In some cases, we have seen customer break antenna connectors especially if a wrench is used to over-tighten the antenna. But this is usually the cellular antenna - less likely to be the problem here.

3. The antennas should be screwed on only finger tight.
4. The GPS antenna needs to be located on metal that the magnet will stick to. The metal of the car acts as part of the antenna - like the dish on a satellite receiver.

5. The GPS antenna needs to have some view of the sky - it can't be buried inside a metal tube or box. We have seen some installations in vans where there is a convenient tube in the frame to conceal the antenna - but then it can't see the satellites.

6. Make sure that power is correctly connected. Red to constant 12V, Black to ground. Blue to switched power for ignition messages (optional).

7. Make sure that the white connector is securely plugged into the tracker. It is a bit tight, and should 'snap' into place when fully inserted.

8. Use the indicator lights correctly. This is how they work:

a. When you first plug the tracker in, both lights blink briefly and then are dark for a few minutes while the tracker boots up. Then the lights come on, but blink at a very slow rate (about 10 seconds). When the tracker has a cellular connection, the orange light will stop blinking and stay on constantly. When the GPS has a fix, the yellow light will stop blinking and stay on constantly.

b. During operation, if the tracker loses a cellular connection (for example, in remote areas, or if the antenna is removed) the orange light will again start to blink. If the GPS loses its fix (inside a building or removed antenna) then the yellow light will blink.

9. Other things that can happen:

a. Poor GPS antenna placement can produce "holes" in coverage – missing tracks for a period of time.

b. Poor cellular coverage, or network problems can result in tracking being halted, but then filling in later.

c. A number of customers have over-tightened the cellular antenna and broken the connector.


Additional Information and GPS Tracking Device Ordering Information - Click Here!
---